Isaiah Henry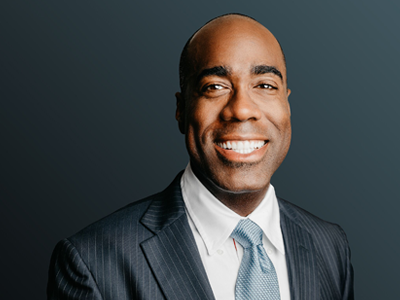 949.672.9179

26840 Aliso Viejo Parkway
Suite 100
Aliso Viejo, CA 92656
Isaiah Henry
Isaiah Henry, CEO of Seabreeze Management, is a respected veteran in the association management industry. As CEO, Isaiah is the visionary behind Seabreeze, setting the strategic direction of the organization while supporting the company's mission of people, performance, passion. Isaiah is actively involved in every part of Seabreeze operations and is responsible for fostering company-wide goals and growth initiatives.
Isaiah is a passionate leader who has spent his career building successful teams and organizations. Isaiah's people-first, compassionate approach to leadership focuses on creating a cohesive, inclusive culture that drives results.
Isaiah has over decade of experience in community association management and has served in various leadership roles and executive management teams. From business unit leader to senior vice president, chief marketing officer, president, and, most recently, CEO, Isaiah continually builds and maintains strong corporate relationships with association board members, vendors, and developers.
For over 34 years, Seabreeze has worked to deliver exceptional service to residential and commercial communities all across the West Coast. With over 500 employees and six subsidiary companies, the Seabreeze organization serves well over 100,000 homes. Seabreeze has thrived under Isaiah's leadership, posting double-digit growth every year for the past seven years.
Certified by the American Management Association, Isaiah is an active member of the California Association of Community Managers (CACM) and Community Associations Institute (CAI).
Isaiah's professional credentials include the Certified Community Association Manager (CCAM®) designation from the California Association of Community Managers, the Certified Manager of Community Associations (CMCA®), and the Association Management Specialist (AMS).
Born in Brooklyn, New York, the Laguna Niguel resident is the founder of the People are the Wealth Foundation, which aids and supports local, regional, and national community members through grants, scholarships, and donations. The foundation fights social and systemic injustice for marginalized and less fortunate communities. He also serves on the advisory boards for Stand Up for Kids in Orange County, The Saddleback College Foundation, and Oscar's Place, and is actively involved in the Southern California chapter of the Young Presidents Organization. Isaiah is active in Mariners Church Irvine and Young Life, a non-profit dedicated to adolescent youth outreach and life-skill development.