BLOG
New Year, New Mission
By Isaiah Henry, President and CEO
January 31, 2018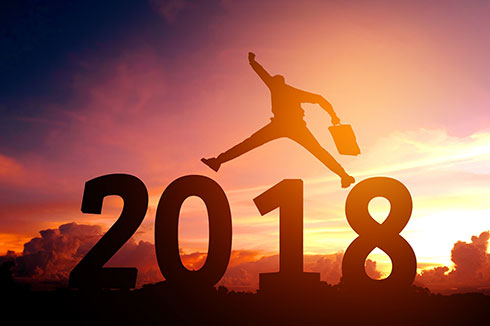 We always start the year with the best of intentions. From losing weight to getting a promotion, we sprint into the New Year with lofty goals and ambitions. Unfortunately, our will and perseverance don't always match those goals, and we often fall back into old habits and patterns that hamstring us from making the progress we want. In fact, just over 40 percent of us give up on our resolutions by the time February rolls around.
Well, it's almost February, and it's safe to say that many of us have already fallen off the wagon. We've all been there, but the outlook certainly isn't bleak!
Many times, we are the victims of our own expectations when, in reality, consistently looking for opportunities to make small changes is what nets the biggest results. At Seabreeze, we know that change doesn't happen overnight, but we do know that we are always implementing small changes in order to do better – and be better – for our clients.
So, as a way to set the tone for 2018, I want to share our new mission statement:
Seabreeze Management Company is a trusted advisor to thriving communities everywhere. Through personalized service, strategic guidance, financial knowledge, and industry expertise, we build relationships that ensure long-term success.
Just like the Seabreeze organization, it's more streamlined and efficient than ever before, and it's a reflection of the small – but important – changes that we've been making over the past year. In 2018, we will continue to seek top talent, create an enriching work environment for our team, and further our knowledge and skills to stay at the forefront of an ever-changing industry.
These aren't resolutions for us; they are our guiding principles that drive everything we do and serve as a critical reminder to keep every promise we make. Essentially, it's our way of reaffirming our commitment to the long-term success of each and every Seabreeze community and ensuring that we meet our goals, every time. That is our promise to you, both in 2018 and beyond.