BLOG
Employee Spotlight on Chaz Blackledge: Finding His Way Home
February 27, 2019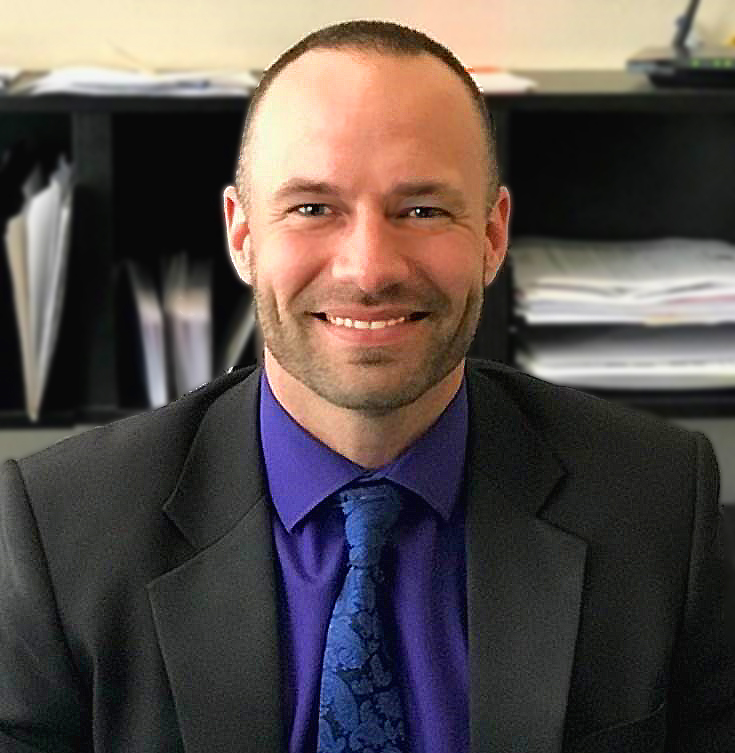 Southern California is an outdoor playground. With temperate weather and a plethora of terrain, on any given day residents can choose from surfing, hiking, cycling or more. For Chaz Blackledge, General Manager at Seabreeze, Southern California has been his stomping grounds for many years. Whether he's running an ultramarathon, participating in an Ironman, training to ride his bike across the country or swimming from Catalina Island to Palos Verdes, Chaz is continually persevering and pushing mental and physical limits.
While many people have no interest in finding those limits, those who do have a certain type of mentality: they enjoy Type Two fun. For Chaz, Type Two fun is where he thrives, and it's this mindset that has driven his success both at Seabreeze and beyond. "I guess I just enjoy pushing limits," Chaz laughs. "And that applies to all areas of life."
On the fun scale (yes, there is one), there are three types of fun. Type One fun is just that—fun. It's easy and enjoyable throughout the entire experience. Type Two fun often vacillates between enjoyable and miserable and tends to primarily feel miserable while it's happening. However, there's something magical about type two fun: it becomes fun after the fact, often because it requires perseverance to accomplish a particular feat. Then there's Type Three fun. This type of "fun" is never, ever fun, not even when it's over.
The thing about people who enjoy Type Two fun is their perseverance isn't apparent just during activities; it's a part of who they are. Always looking for a challenge, Chaz attended San Diego State University where he received a Bachelor's degree in Literature with a Minor in Psychology. From there, he moved to La Mirada where he earned a Master's degree in Philosophy.
After working as a project manager for a 25 restaurant franchise, in 2013 Chaz moved into HOA property management. It was there he met Isaiah Henry and his journey to Seabreeze began. By 2014, both Isaiah and Chaz worked for Seabreeze, with Chaz working as a portfolio manager and, within a year, assisting with marketing and new account acquisition. True to form, Chaz's perseverance paid off, and he helped bring in and manage many of the new accounts.
However, for Chaz Seabreeze wasn't just about work; it was about family. During his tenure he and his wife had their first child. "People really supported us," he recalls. "They came alongside me, allowing me to look after my growing family and even attended board meetings to allow me to take paternity leave."
While Chaz had found a professional family at Seabreeze, his biological family needed his support. When his father was diagnosed with cancer, he moved his family to San Diego to be closer. It wasn't an easy decision. It would require a new place to live and leaving the Seabreeze family for another property management firm. But that's the other thing about Type Two fun people: they know their limits. And the limit had been reached.
Even after being in San Diego for a short time, Chaz missed Seabreeze. "There was a connection with my philosophy degree and customer service. I was able to be so hands-on with people and systematically come to understand their concerns while simultaneously maintaining a diplomatic posture in order to deliver the highest level of service," he says. "I missed the culture, leadership and depth of talent in the Seabreeze team."
In September of 2018, Chaz got a call that would set him on the path towards finding his Seabreeze family again. Seabreeze had opened an office in San Diego and had a position available for him. By November that same year he was back as a manager, this time on-site and loving every minute.
It could be said that Chaz's perseverance and commitment to his family paid off. Or it could be that sometimes life unfolds in ways that are impossible to predict but produce the best possible outcome. Either way, Chaz's energy and spirit are an asset to the Seabreeze team, all with a little Type Two fun sprinkled on top.