Liza DeJesus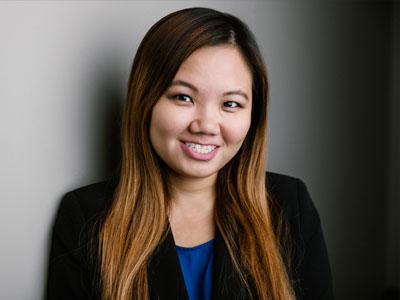 949.855.6678

11501 Dublin Blvd. #200
Dublin, CA 94568
Liza DeJesus
Liza DeJesus, Vice President of Community Management, joined Seabreeze in February of 2017, and is responsible for business development, supervising the members of the northern California team, and ensuring that every client has a seamless on-boarding experience. Based in the Bay Area office, Liza has spent ten years building her career in the community management industry, the first five in San Diego and now in Seabreeze's northern California office.
Liza's career in the community management industry was sparked by her background in political science and interest in government. Shortly after graduating from college, she started as a community administrator before working her way up to portfolio manager and high-rise general manager positions.
With experience across all levels of community management as well as a unique and comprehensive understanding of both the portfolio and high-rise sides of HOAs, Liza is an invaluable asset to her clients, her team, and the Seabreeze organization. Given her versatility, communication style and wealth of knowledge, Liza boasts a 100 percent client retention rate.
Liza earned her Bachelor's degree from The University of California, San Diego, in Political Science. Recently, Liza had the prestigious honor of being elected to serve a three-year term on the California Association of Community Managers (CACM) Board of Directors for the 2018-2021 term.
Liza's professional credentials include the Certified Community Association Manager with a High-Rise Specialty (CCAM-HR) through the California Association of Community Managers (CACM), as well as the AMS and CMCA® certifications.